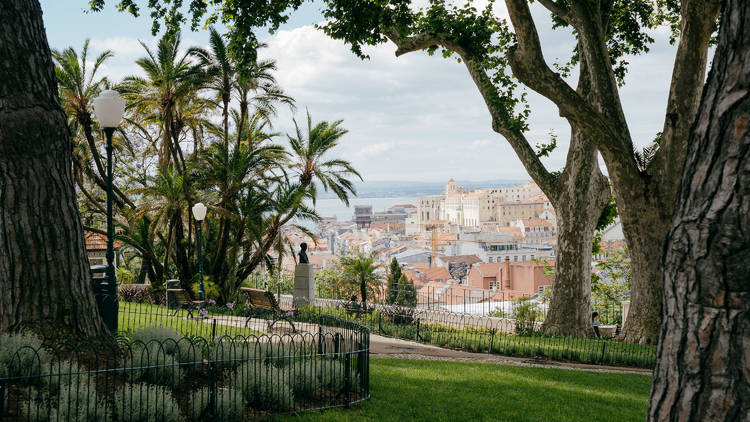 Jardim do Torel, built on one of the seven hills of Lisbon, is both a garden and a viewpoint which looks over Baixa and Avenida da Liberdade
It is somewhat hidden and thus is usually quieter and not as crowded as other miradouros.
The park is divided into two levels. Above, by the main entrance, a shaded garden with the best views and below, a terrace with a café and a large fountain that is sometimes used as a pool in the summer.
Take the Lavra funicular up the hill if you want to take a break from walking.
Open every day from 6am to 8pm.
Address: R. Júlio de Andrade, 1150-122 Lisboa